A t-shirt design for an event I've designed for every year since 2006.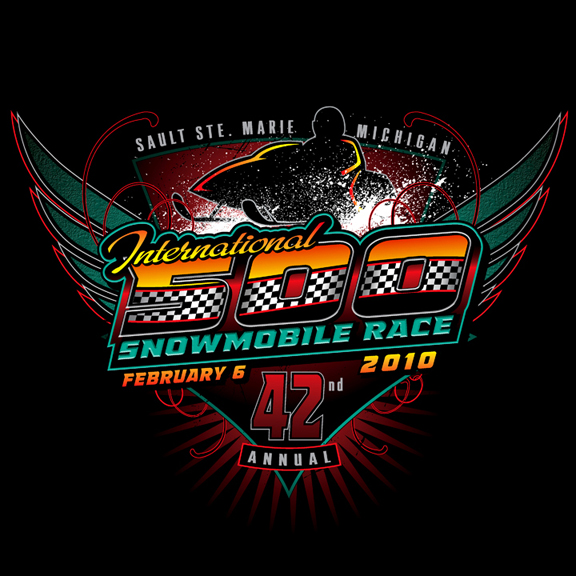 Here's another t-shirt design, this time for a resort in Florida.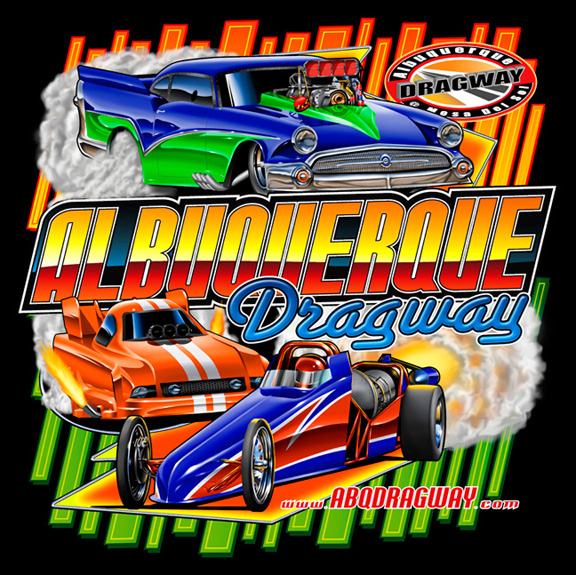 In the current economic downturn, one aspect of my business continues to be a reliable source of work: art for screen printed apparel.
My favorite niche in this arena is designing for motorsports shirts. Cars are some of the first things I drew as a kid and still some of my favorite things to draw… and since racing teams are always in need of new shirts, the racing season is always a busy one for me. The designs tend to be colorful, flashy and busy… loud, like the sport itself.
Here are a few recent designs from this year's season. More are on my desk awaiting approval and completion.